Progress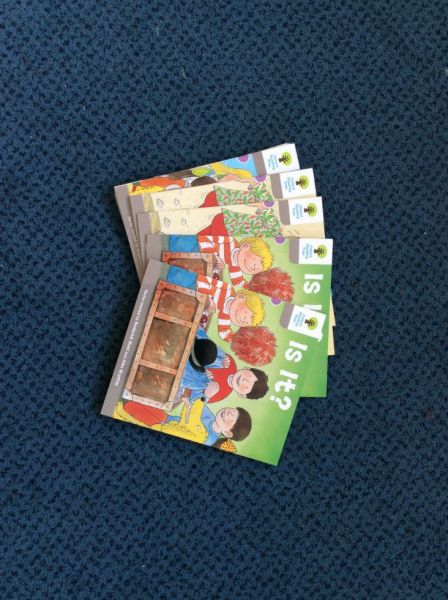 The work that is done by Ballymacrickett's Fundraising team is invaluable. Recently, the school has been provided money to build an Adventure Trail in the playground, pay for transport to the Pantomime, buy new sets of novels in primary 5 and new reading books in p1, not to mention making some extra funds available for additional class resources.
Thank you!
GLENAVY MILK RUN – A COMPLETE AND UDDER SUCCESS!!
Sat May 6th saw the inaugural Glenavy Milk Run take place – a fundraising event jointly organised by Ballymacrickett Fundraising Committee and the local Health and Wellbeing Team. The theme of the event was to encourage more people to drink milk and to promote its health benefits both before and after sporting activity. Over 400 runners and walkers were expected to take part but this target was 'udderly' smashed when, on the day 703 people registered and took part.
Parents Night
The first 'Parents Night' was a great success generating a healthy profit of £500 on the night.
Thanks again to Brendan Mulholland & friends for the superb music and to Lily's, The Chip Factory and committee members who donated raffle prizes.
iPads
Thanks to the hard work and organisation of our fundraising committee and the continued generosity of our parents, all classes now have state of the art iPads at their fingertips. The children have wasted no time interacting with them to assist their learning. We would like to sincerely thank our fundraising committee and parents for providing this wonderful educational aid.
Marathon
The staff and parents of Ballymacrickett Primary School as part of a fund raising activity took part in the relay section of the Belfast Marathon. This was a great event for all involved and everyone put in a huge effort. We would like to thank everyone who guessed the winning teams and times and especially all the participants.
Ballymacrickett Primary School and Nursery Unit, 41 Scroggy Rd, Glenavy, Crumlin Co. Antrim BT29 4NE Phone: 028 9442 2708